What can we say briefly about photovoltaic systems? The installation of solar panels is a simple and efficient process, and our team of experts will guide you through each step of it. From the initial location assessment and system sizing to the installation and commissioning of solar panels, we are dedicated to ensuring that you obtain an optimal and energy-efficient system. 
Today, we would like to talk about the main benefits of these systems:
- Clean and sustainable energy: Installing photovoltaic panels helps you convert solar energy into clean and sustainable electricity. This reduces dependence on traditional energy sources and contributes to the reduction of greenhouse gas emissions, thereby protecting the environment.
- Significant long-term savings: Once photovoltaic panels are installed, they produce free energy from sunlight. This reduces your electricity bill and can generate significant long-term savings. You can also benefit from government support programs or feed-in-tariff schemes, which can bring you additional financial benefits.
- Energy independence: By installing photovoltaic panels, you can obtain an independent energy source. You can protect yourself against energy price fluctuations and power outages by having control over your own energy production system.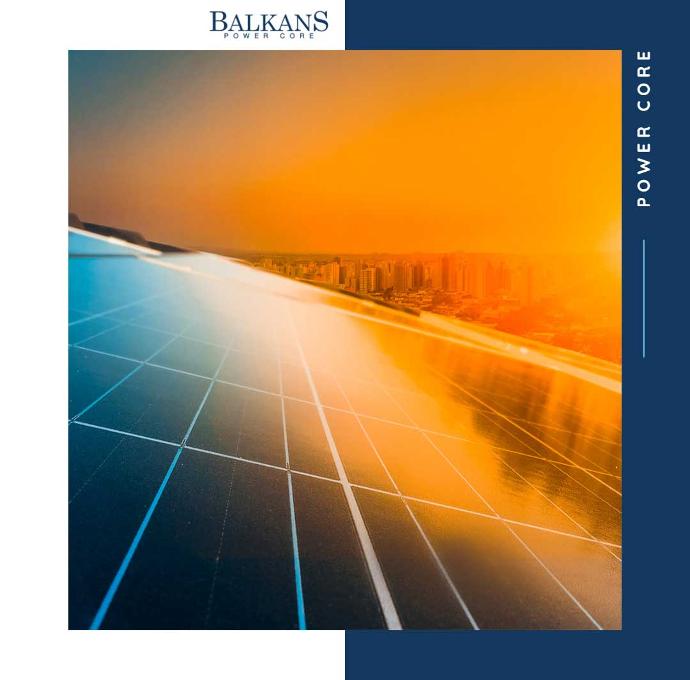 - Property value enhancement: Photovoltaic panels not only reduce your energy costs but also add value to your property. Houses or buildings with photovoltaic panels are considered more attractive in the real estate market due to the economic and ecological advantages they offer.
- Contribution to sustainable development: By choosing to install photovoltaic panels, you contribute to the sustainable development of your community and society as a whole. Through the use of renewable energy, you reduce your carbon footprint and help protect the environment for future generations.
Balkans Power Core is the ideal partner for the installation of photovoltaic panels. With a team of experienced specialists in the field of renewable energy, we provide comprehensive services from consultation and design to installation and maintenance. We strive to deliver high-quality solutions tailored to your specific needs and objectives.
Choose green and sustainable energy with Balkans Power Core! Contact us today to discuss your renewable energy project and how we can contribute to turning your vision into reality!
Remember - the 𝐁𝐀𝐋𝐊𝐀𝐍𝐒 𝐏𝐎𝐖𝐄𝐑 𝐂𝐎𝐑𝐄 team is here when you need efficient, personalized, and innovative energy solutions!